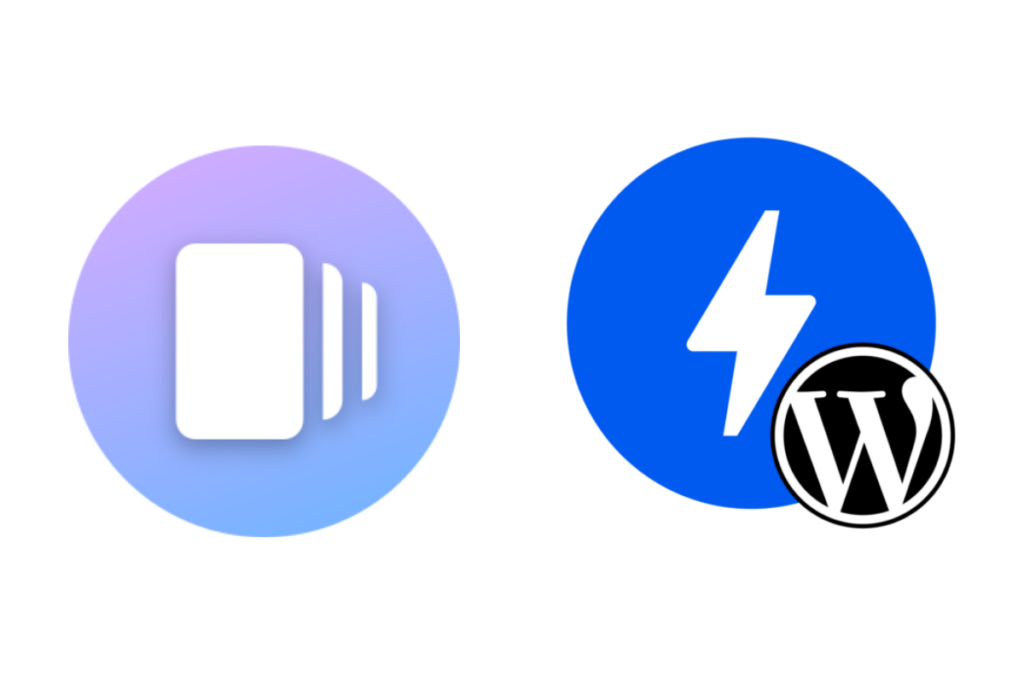 As a content creator, there are many aspects to consider when trying to build and retain an audience. How people find and interact with your content relies on your creativity, strategy, and choosing innovative technology that empowers. These are the building blocks to craft timely and engaging experiences that keeps people coming back. The benefit of WordPress is that site owners can choose from a variety themes and plugins to help them achieve their goals. While the official AMP plugin provides an out-of-the-box solution to deliver fast, user and search-friendly websites using the AMP framework, the Web Stories plugin employs the same technology to take your content creation and strategy to the next level. 
Introducing Web Stories
Web Stories are an interactive visual storytelling format for the open web. Unlike other story formats found in popular apps, Web Stories is open source and can be used in a variety of web-based environments. The Web Stories plugin is one of several ways to create these immersive experiences. Within the WordPress dashboard, making rich content with images, video, animation and other elements becomes nearly effortless with its feature-filled editor. 
Even more, it's the experience stories provide to your audience that can be a real game changer for being a successful content creator on the web. Content formats like your site's pages and posts will always be a canvas to implement rich text for search engines and discoverability, quality and engaging interactions with users, monetization campaigns to convert, and measurement tools to analyze. The story format streamlines these efforts into a captivating and shareable narrative.
Performance, Search, and Discovery
Like the AMP plugin, the Web Stories plugin aims to take care of much of the heavy lifting by automating or simplifying some of the more complex aspects of creating effective web content. With the AMP framework as its base, validated performant code for your stories is provided by default and the required metadata for rich search display and discoverability is generated by the plugin both automatically and after user input of recommended items for SEO in the Document Panel. Additionally, the plugin provides a handy Checklist Panel to highlight missing high priority and recommended items as you actively design your story like flagging for accessibility considerations and best practices. 
Engage, Convert, and Measure
The Web Stories plugin provides tools and resources for creating delightful and high quality stories that inspire your audience. While creating a new story from a blank canvas is possible, under Stories > Explore Templates you'll find a collection of pre-made stories to jumpstart your creativity. 
In the Elements Panel, uploading media to the editor from your device or the WordPress media library and inserting text and shapes on the canvas are possible with just a few clicks. There are also pre-styled text sets and integrations with popular media services like Unsplash, Coverr, and Tenor to place images, video and gifs to bring your stories to life. Further customization of these elements (with styles, links, and animations) is possible from the Design Panel. 
Once your story is published, simply share the link to your story or embed the story right into your pages and posts using the Web Stories Embed Block in the WordPress editor to reach your audience.
Want your stories to go viral? Social sharing buttons are baked into the story and are launched when clicking the sharing icon at the top right. The plugin places proper social metadata for each story, so the experience is maintained when its link is shared on platforms like Facebook and Twitter.
For more tips about making the most of the Web Stories editor, take a look at this story!
Whether your conversion strategy includes directing users to a particular page of your website for sign ups or monetization through ad campaigns, Web Stories has features to help you meet your goals. Each story element and page can be made into a link or include an attachment that directs users to your destination of choice from the Design Panel. If you manage ads through services like Adsense and Ad Manager, configure your account details under Editor Settings > Monetization to enable ads integration in the Web Stories plugin.
As you may have gathered, the story format provides almost endless opportunities for your audience to engage with your content. Tracking and analyzing these touch points is integral to learning what works best and optimizing current and future experiences. Again, the plugin provides a way to implement tracking with just a few steps. Under Editor Settings > Google Analytics, place your tracking ID in the field to enable tracking throughout the duration of your stories. When using the Site Kit plugin for Analytics tracking, the Web Stories plugin automatically detects and applies its settings to your stories. 
In your Analytics account, view the activity for your stories in the report view for Events under Behavior > Events.
Extend your AMP Content Strategy
Site owners that use the AMP plugin on their websites, will find the addition of AMP-powered stories a complement to their optimization efforts. There are already examples of websites using both plugins to create a variety of content experiences. 
Den of Geek is a popular entertainment website covering the genres of film, television, comics, and gaming for nearly 10 million visitors worldwide every month. With Transitional mode serving AMP versions for their timely posts, their stories include explorations of fascinating trivia, predictions on fan favorites, and more. Some stories to enjoy:
Conclusion
Web Stories has opened the story format beyond the native app space, and the WordPress plugin makes building them accessible to creators of all technical abilities. By streamlining the more difficult choices about ensuring their content provides a good user experience, is discoverable and converts, the plugin allows creators to focus on designing stories that capture their audience's attention. Success as a content creator has become more possible with using stories, and the spark of their interactive and immersive presentation is a way to ignite your existing strategy.