Being successful on the web and achieving a sustainable content strategy can be difficult. There are many aspects and optimisations to consider when it comes to ensuring a great user experience that engages your audience and drives traffic.  
Web development is no longer just about providing great content, following SEO best practices and developing strategic marketing campaigns. Modern and progressive web development involves many different tasks, some of which you can see below: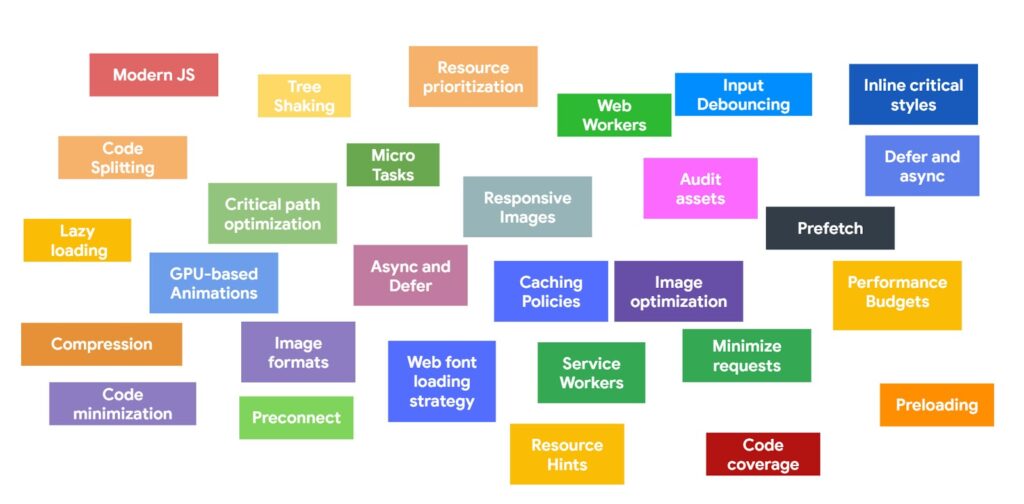 AMP incorporates software engineering best practices, with most of the above taken care of by default to ensure performance, accessibility, and security. Every AMP document benefits from asynchronous resource loading, a static layout system, minimal style/layout recalculations, lazy loading, image optimisation, AMP cache and more. 
The official AMP plugin includes even more optimisations including CSS tree shaking and code minification, all easily achieved, and making a great recipe for your road to success on the web while reducing development and maintenance costs.
After  you've implemented AMP,  there are many paths you can follow, leveraging the power of additions below, which provide you are popular amongst publishers looking to maintain performance and success:
Turn your AMP site into a Progressive Web Application (PWA)
A Progressive Web Application (PWA) leverages modern web technologies to bridge the gap between websites and native mobile apps. By implementing this modern web capability you can increase the engagement levels of your users, while increasing traffic and conversions.
Adopting a PWA for your AMP site also allows you to benefit from features such as push notifications, offline access and app icons on visitors home screen, features typically found in a native phone application.
Luckily great work has been undertaken to make the process easy for WordPress users, with the development of the PWA plugin. You can download the PWA WordPress plugin here, or find out more information on Progressive Web Applications at this web.dev article.
Monitor and measure your AMP sites performance with Site Kit
The ability to monitor and understand the behavior of your site, and how users are interacting and engaging is vital when it comes to maintaining a successful site. 
Site Kit is a WordPress plugin built by Google which makes it easy to implement the various tools you need as a site owner to measure your goals, traffic, performance and achievements. With just a few clicks you can implement Search Console, Analytics, Tag Manager, Optimize, PageSpeed Insights and AdSense on your AMP site. 
With every product implemented data is aggregated into various dashboards, easily accessible from the WordPress admin panel. 
To find out more, or discover this great new addition to the WordPress ecosystem visit www.sitekit.withgoogle.com.
Monetize your site 
Effective monetization strategies are essential to maximize revenue and achieve sustainable content strategies. With your AMP site you can ensure great performance by taking advantage of AMP ads. 
AMP ads perform better than traditional ads, with over 90% of publishers reporting higher click through rates on their ads, and over 70% reporting higher viewability. 
With over 200 plus ad networks supporting AMP ads, the ad networks you choose are less of a restricting factor than ever. You can refer to your preferred ad network's supporting documentation when it comes to implementing ads onto your site. 
Enhance your visitor experience with additional Gutenberg blocks
Many plugin providers feature native block support for Gutenberg, the default WordPress editor. You can enhance your content on AMP URLs by using some of the below plugins:
Jetpack Blocks: Easily implement AMP compatible forms, slideshows, maps and more. This GithHub issue lists current compatibility for all blocks. 
Atomic Blocks: Create accordions, newsletter signups and more AMP compatible features using Atomic Blocks. 
Newspack Blocks: The Newspack team have developed a collection of custom blocks along with blocks that enhance existing Gutenberg blocks. 
Get listed as a Google News Publisher
If you're a quality content creator who produces great content regularly why not submit your publication for inclusion as a recognised Google News publisher. Recognized Google News publishers have prioritized content listings on top stories, while also benefiting from content popping up on curated newslists on users' smartphones via Google Discover. 
You can find out more or apply here. 
Get your structured data in order
Structured data plays an important role in ensuring your content is categorised and served in it's optimum form across all displays and devices. Using structured data efficiently can make a big difference when it comes to the success of your site on the web. 
To demonstrate how structured data works let's take the example of a recipe based website. Ideally this website would be found when someone searches for "How to make a cherry pie". With structured data in place users can view rich snippets of your content in the form of engaging previews. These snippets contain subject based content such as ingredients, estimated baking time and more, encouraging more clicks to your content. 
For audio based searches on smart devices, search engines can output your content by reading out the data in suitably formatted form. Structured data can also ensure you engage audiences who use non-standard devices such as screen readers and more.
AMP and valid structured data can be a great combination for a successful website. You can find out more on structured data here, while also checking any of your existing URLs for valid structured data here.
Get listed in Instant Articles
Instant Articles is a popular news medium for Facebook publishers. Similar to AMP documents, Instant Articles are optimized for performance. Sites using Instant Articles and AMP can co-exist, and there are a  number of examples of publishers using both to benefit from both platforms. To make the process easier for WordPress publishers there are plugins available r with supporting documentation and guides to get you started.
Checkout the various components you can add to your site
AMP components can add various enhancing functionality and features to your AMP website. Whether you're looking for simple social media sharing solutions to slideshows with overlaying text, a catalog of ready to use components exist for you to make your site more engaging, dynamic and modern.
If you are adding any AMP component to your site, bear in mind the WordPress AMP plugin automatically places the required header script for that component, leaving you to simply add the mark to your site content, within a page or post or your theme files. 
Get listed on the showcases directory
If you've built a great site using the WordPress AMP plugin why not share your experience or showcase your website? If you're an agency it's a great way to share the work you're able to extend to your clients. If you're a blogger or individual site owner get listed alongside others, who've managed to achieve an AMP first site with the assistance of the AMP plugin. 
Submissions welcome for consideration here. 
What are you waiting for?
The above are just some follow on actions you can take as a site owner, once you've managed to achieve an AMP first site. If you've managed to create something special and you've added more features not listed above even better, be sure to share your experience.