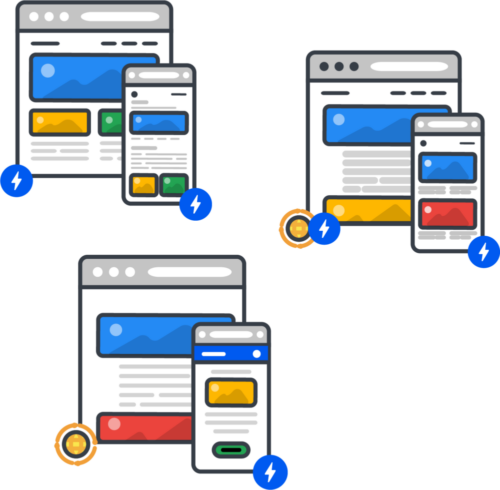 The AMP plugin provides three different options for you to bring the power of AMP to your WordPress site. These options are called Template modes. Depending on the characteristics of your site and your goals, different modes may be suitable for you:
| | |
| --- | --- |
| Mode | Role |
| Standard | A good and easy choice for sites where all components used in the site (themes and plugins) are fully AMP compatible, or you have resources to do custom AMP development and/or fix validation issues. |
| Transitional | A good choice if the site uses a theme that is not fully AMP compatible, but the functional differences between the AMP and non-AMP are acceptable.  |
| Reader | May be selected if your site is using a highly AMP-incompatible theme. It is also a good choice if you are not technically savvy, or simply do not want to deal with incompatibilities and prefer a simplified workflow to get AMP experiences to your users.  |
In this Section you can learn how to configure each of the modes and get started with AMP content publishing in the way that best suits your needs.